Twitchy Bankers Promised To Be Ethical in 2011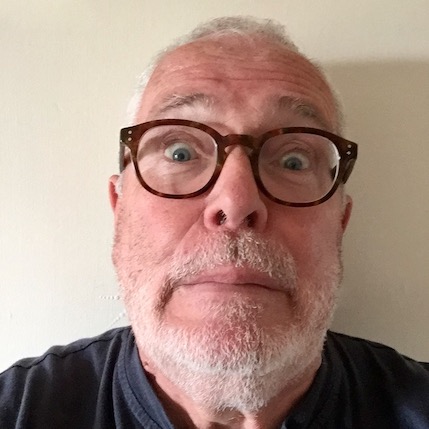 Bankers Promised 'Ethical Professionalism' in 2011. What Happened?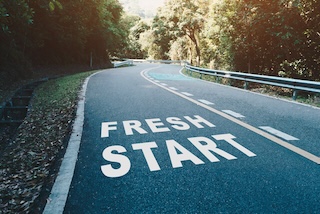 It's nearly 13 years now. How's the vow going?
After the crash in 2008, an enraged public made our nervous/defensive/complicit political establishment loudly promise answers and change. You might say that's hardly surprising considering the damage inflicted on the UK economy. Is what bankers promised now a reality for 2024? Did faux remorse evaporate? Does hypocrisy rumble on?
Remorseful bankers promised change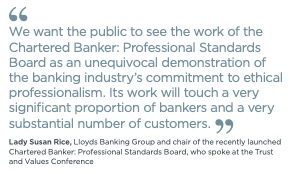 By 2011, with abject contrition, The City, Banking, and Financial Institutions held their hands up, admitting with huge contrition over many pages, paragraphs and statements that the game was up. To paraphrase the verbiage:
we are often crooked,
we collude with other crooked people in the sector
we regularly look the other way, and
we will change, sort this out with eternal rigour and never do it again
They published  The Report on The Lord Mayor's Conference on Trust and Values (November 2011). They affirmed an earnest intention to face failures and bring about a brand-spanking-new and ethical culture in the financial sector. In other words, from then on, bankers promised the financial sector would live, breathe and demonstrate Ethical Professionalism. From another point of view… aye, right.
Promises, promises… really? Now it's 2023
Bankers promised with statements like:
"…our perspective and actions will be guided by a new moral code, appreciation for the consequences of our actions, and a sincere belief in collective responsibility and shared success." Really?
One may wonder what the old moral code lacked. The term Ethical Professionalism summarised the promise of new virtuous relationships throughout Banking, the Financial Sector and their dealings in all situations.
Our financiers self-flagellated as they took up their chosen gauntlet, intending to become demonstrably 'fair, honest and trustworthy'  — some admission. Their challenge was human, procedural, auditable and institutional–everything. Now, 12 years on, how is the promise doing? 
A heartfelt commitment
In 2011, with one voice, top Finance and Banking leaders embraced cultural change with a businesslike, almost evangelical zeal. An observer might have wondered how close expensively pinstriped buttocks smouldered from proximity to a glowing (hypocritical?) Government barbecue.
Recently, I shared their term, Ethical Professionalism, with a top manager I know. After suggesting the term was unclear, his choice of fruity words and cynical laughter still rings in my ears… really? A signal, perhaps, of the scale of the task awaiting the eager banking and finance climbers on their transformational North Face of the Eiger for sure.
Good intent never sounded so good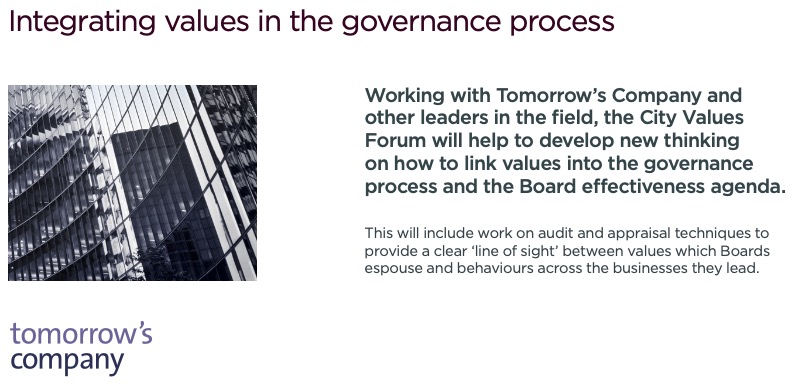 Adopting Ethical Professionalism was intended to avoid the possibility of another calamitous meltdown or unavoidable and severe Government action. The City needed to win back credibility with the public, press and regulators. Hence the change bankers promised.
At the start of his term, the Lord Mayor of London [link now dead] put his weight behind an initiative called Trust and Values in the City [link now dead], a conference was run in November 2011. There, City grandee and Chair of Lazard International, Ken Costa, spoke on the topic: Reconnecting the Financial and the Ethical, an expressive and apposite title.
When the bankers promised, other professions engaged. The CIPD's CEO, Peter Cheese, stated on the People Management website [link now dead] that 'HR is key to restoring trust in Banking'. This promoted how training, change and development skills, amongst others, would contribute to the success (if implemented).
Lady Susan Rice advised the importance of "our behaviours, our mindset, our judgements;" and went on to state the need for "Ethical Professionalism" throughout; perhaps she coined the term. The CBI offered a Code of Ethics and Professionalism in the Banking and Finance Industry [link now dead]. There were at least two produced in 2009 and 2011, a serious endorsement from a major British Institution; really?
So far, any good?
In March 2015, Harvard Business Review reported that little had changed. This even though JP Morgan had hired an extra 13,000 people in compliance during the previous three years.
By June 2022, IBM reported— The next era in banking starts with reframing trust. Once more,  further cultural tweaking (or at least reframing) was needed. Whatever happened, the precise words 'Ethical Professionalism' are hard to find by searching the Internet.
Did Ethical Professionalism have a name change and move forward, at pace, from a concept and proto-policy to a sound reality, or did it simply rise without a trace? Did it transform views of the Banking and Finance sectors?  It seems uncertain, perhaps even improbable. How well did the government follow through? Doubtless, further soul-searching and action are planned by such pious organisations that always take such matters extremely seriously.
Exchanges around Ethical Professionalism
How often have efforts been made to protect the UK public from The City, greed, bad decisions, bonuses for poor performance, political misdeeds and the like? Are such promises to learn the lessons bankable?
Remorse, contrition and promises to improve are trotted out in the press and TV with monotonous regularity, for example:
ping: … you don't deserve your fat bonuses for failure!
pong: if we don't pay 'em, the (possibly unethical) talent will leave
ping: who needs 'em?
pong: we do – Finance and Banking is incredibly important to the UK Economy
ping: Finance and Banking is still unethical and opportunistic
pong: that's a bit harsh; we're changing
ping: you guys brought the house down, and we're still paying
pong: we admitted we need better self and management control and oversight
ping: so what have you done about it?
pong: implemented Ethical Professionalism
ping: ***!!!??. you're taking your time
pong: these things take time
ping: the country is watching you
Yeah, yeah, y…e…a…h
Just how well did the bankers promise of Ethical Professionalism make the progression from policies, procedural manuals and training courses into a way of life? Is it embedded and evident in the hearts and minds of everyone in the Financial Sector?
It was a big promise, a significant Change project which could have provided significant thought leadership to support a lasting economic recovery for the UK. Rather inconveniently, some may say Brexit was sold to UK voters; some may say to ensure the continued and untraceable off-shoring of funds, allowing industrial-scale tax avoidance and money laundering to continue. In other words, self-serving greed. If this is true, it demonstrates a heartbreaking, cynical-and-corrupt reality. It seems that Ethical Professionalism hasn't yet happened in the financial community.
What might have (has) gone wrong?
Aye, right, a million keyboards start to click … With the public statements of so many big names, I hope it's a case of what might yet go right. After all, we are only twelve years down the road. Fifteen if you go back to the crash. Or was it simply waffle and spin? Perhaps they never really understood the reality of cultural change and the task they chose. They weren't committed to their espoused new order. If they had been, things would have changed, and we'd have noticed.
Have you come across this old saying?
"Doctors who treat themselves have fools for patients."
The same applies to Bankers.
My personal experience of conniving in high places started me writing thrillers. Really!
© Mac Logan