Spanking Banking, a promise made
Spanking Banking … on the cusp of change
G'day, my name is Bruce, I'm the Mathematical Professor of Hydrodynamics at the University of Woolahmaloo. This is my Associate Professor, Charlie, he's in charge of the sheep-dip."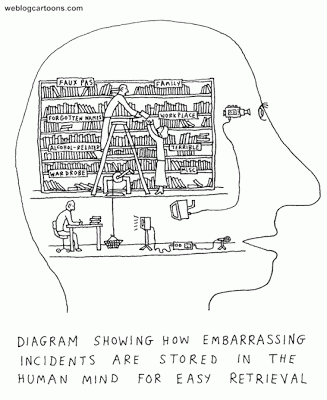 There's an angry public out there. Hardly surprising I suppose. The intention is brand spanking new banking but, a few years on things are quiet, business as usual?
…our perspective and actions will be guided by a new moral code, appreciation for the consequences of our actions, and a sincere belief in collective responsibility and shared success.
At least the term "Ethical Professionalism" was created — and with it the promise of a new relationship with our Bankers. It also brought Bruce's words, unbidden, to mind. The Emperor's New Clothes wasn't far behind.
This blog considers some of the realities and challenges facing the Banking and Finance Sectors as they take up their chosen gauntlet of becoming demonstrably ethical. In their own words: "fair, honest and trustworthy".
They want to win their way back into the hearts of the British public. The challenge is human. HR expertise will be part of the solution according to the Chartered Institute of Personnel and Development (CIPD).
The will to change
Are you ever bemused by high concepts, espoused with a businesslike and evangelical zeal by powerful people? The Finance and Banking leaders are on the bandwagon. With a sense of déjà vu, I wonder how close their pinstripe clad buttocks are to a glowing governmental barbecue.
Good intent
"Ethical Professionalism" is intended to help avoid the possibility of another calamitous meltdown and to build credibility with the public, press and regulators. Work on this concept has been progressing behind the scenes. At the start of his term, the Lord Mayor of London put his weight behind an initiative called Trust and Values in the City; a conference was run in November 2011. There, former city grandee and Chair of Lazard International, Ken Costa spoke on the topic: Reconnecting the Financial and the Ethical; an expressive and apposite title. He has been replaced by Lord (Peter) Mandelson.
CIPD CEO, Peter Cheese stated, in the headline on the People Management website: "HR key to restoring trust in Banking." This suggests how training, change and development skills, amongst others, are required.
Lady Susan Rice advised the importance of "our behaviours, our mindset, our judgements;" and went on to state the need for "Ethical Professionalism" throughout; perhaps she coined the term. The CBI offered a Code of Ethics and Professionalism in the Banking and Finance Industry; a serious endorsement from a major British Institution.
So far so good?
The term "Ethical Professionalism" made me smile. I recall how a significant majority of survey respondents didn't know what "Talent Management" was back in the day when HR grasped for new wheels to reinvent. Talent Management is much more mainstream now. Will the same thing happen to Ethical Professionalism?"
Can Ethical Professionalism move forward at pace; from a concept and policy to reality? It's a great idea.  Will the process of delivery be equal to the intent?
Will it transform our relationship with, and our views on, the Banking and Finance sectors; to name but two categories?
Might some other areas gain from a spot of soul-searching? Let's not forget our politicians. You can find the second post on the banks at Naughty Banks… a very British solution. coming soon…
© Mac Logan