Christmas greetings – elves relax … and think of Govan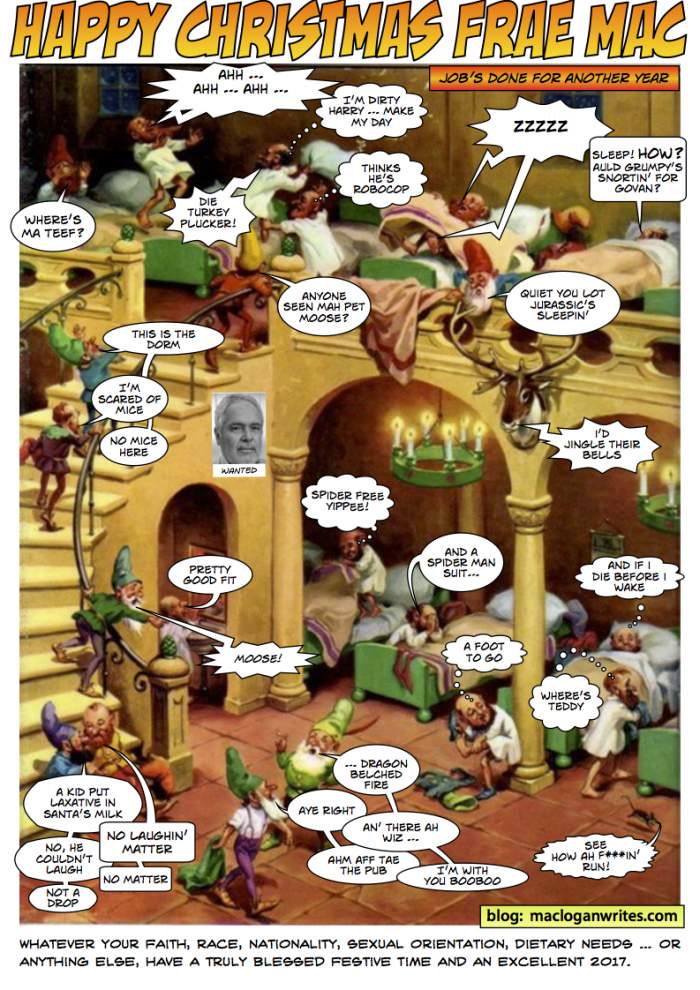 Elves Relax?
What happens to the elves when the Christmas rush is over? This cartoon provides definitive if not completely reliable answers.
What's Govan got to do with Santa's elves?
Have a look see. All the very best whoever, however, wherever you are.
Christmas Greetings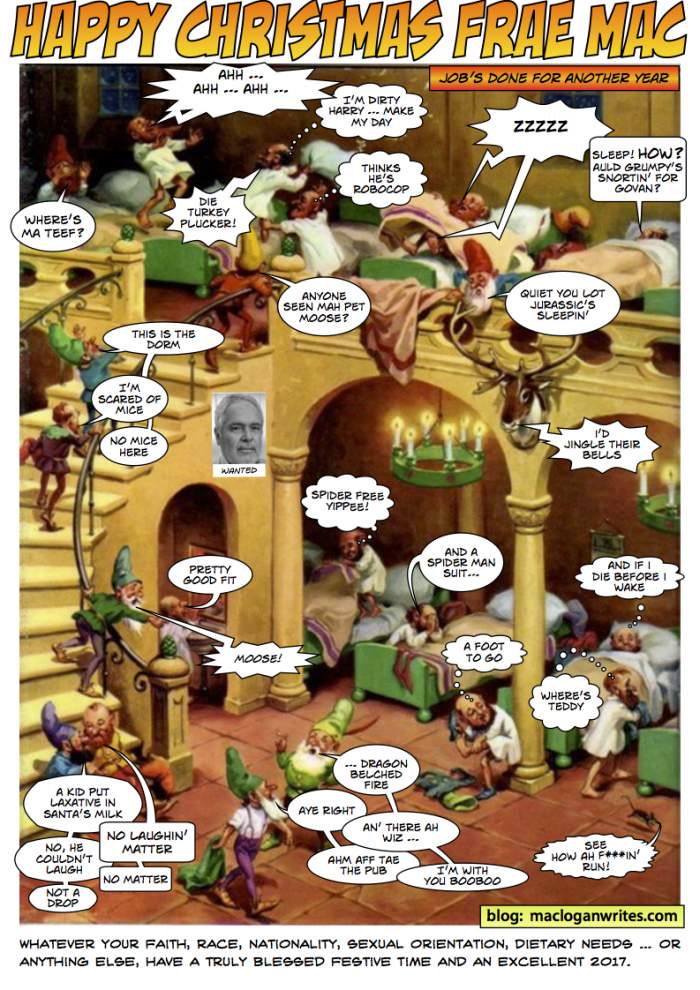 Discovered this 1950's cartoon on the web … added the words.